April 2017
Egg Hunt & Easter Brunch Buffet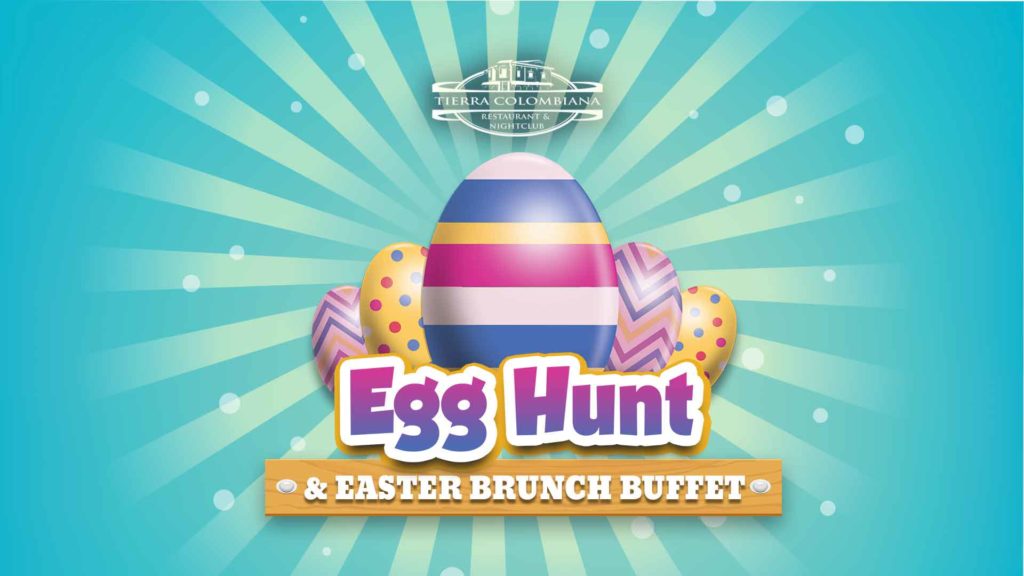 Let's celebrate Easter with a Latin touch! Join us this April 16 and enjoy our special Easter brunch buffet and Egg Hunt on our second floor. Adults $20, Kids (10 years and under) $10.
Menu:
Kids: Cotton Candy, Hot Dogs, Hamburgers and fries
Adults: Gallo Pinto & Creole Breakfast.
Gallo Pinto: White rice mix with Black Beans and lizano sauce, two eggs, sweet plantains, fried cheese, avocado & grilled chicken breast.
Creole Breakfast: Ropa Vieja (shredded beef in a light tomato sauce with onions and peppers), black beans, shredded Tropical cheese, corn patty and scrambled eggs mixed with tomatoes and green onions.
Included: Water, sodas, tea and coffee
Questions? Reservations? Please call at 215-3246086