November 2015

Last year during the Thanksgiving, Christmas and New Year's holidays, 1,039 crashes across the state  (including 35 fatalities) involved a driver impaired by drugs or alcohol. Don't be one of them. Before you go out, plan your ride home. Get a taxi for a #SaferRide.
Taste with Tori
Our friends of CBS3 spent a special night in Tierra Colombiana restaurant enjoying authentic Latin food. You can see part of these moments in the segment  "Taste with Tori" of Eyewitness News. A big thanks to Maria Perdomo for recommending us to the producers of this segment! 
Karaoke Nights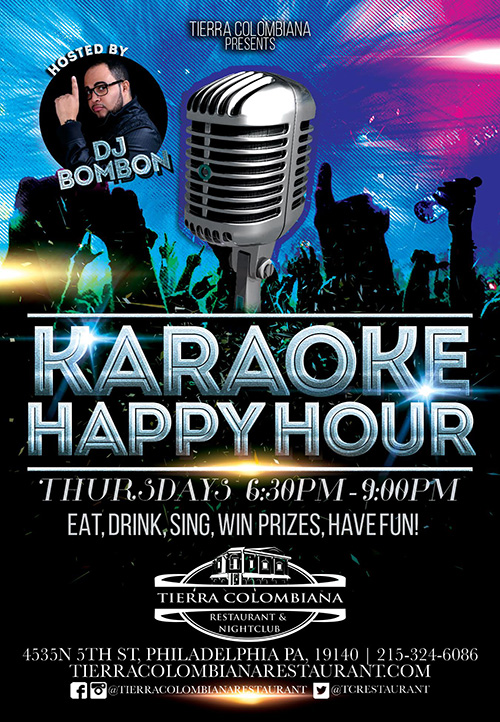 Every Thursday we have at Tierra Colombiana a Karaoke Thursday Party hosted by DJ Bombon. The best drinks, appetizers, music and entertainment from 6:30 to 9:00 p.m. You can't miss it!