September 2016
Independencia de México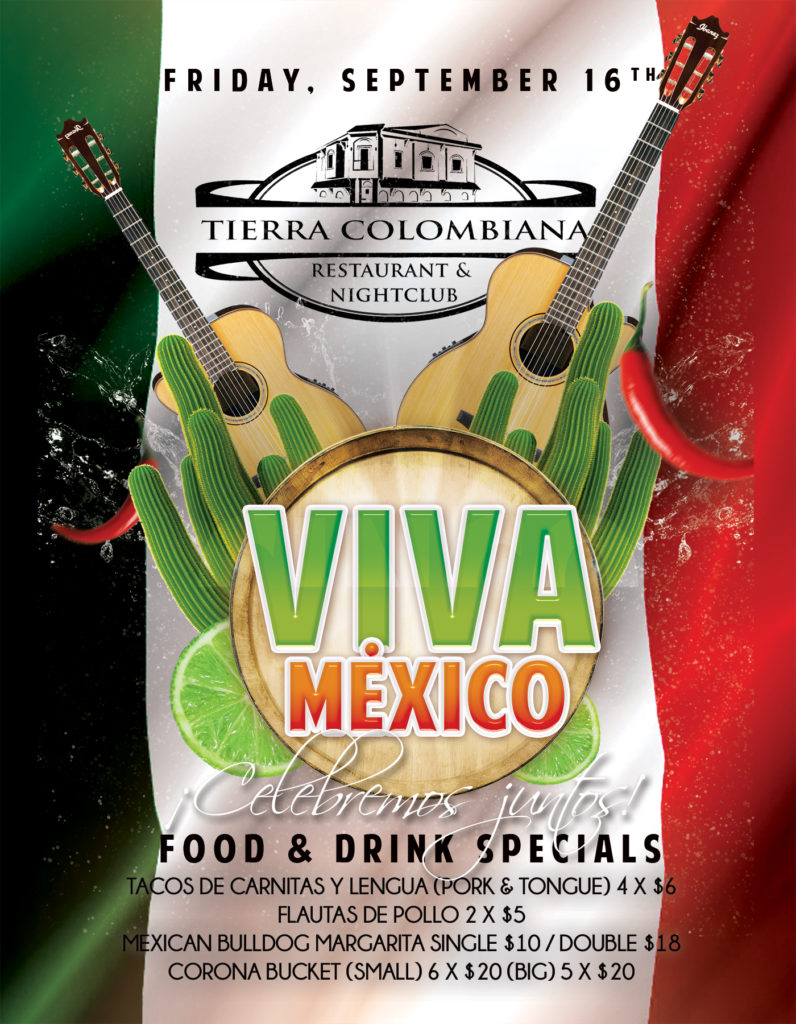 Este viernes 16 de septiembre tendremos especiales de comidas y bebidas durante todo el día para celebrar la Independencia de México. ¡Te esperamos!
…
Join us on September 16th to celebrate Mexico's Independence Day. We'll have food & drink specials such as tacos, flautas, Margaritas, and beers as well.
We can't wait to see you!